A Queensland success story in a usually dominated industry, Bocar was established on the Gold Coast in 1970 by Bob and Caryl Frankham. Before Bocar, Bob and Caryl would have to import expensive accessories for their vehicles. There had to be a better way to make high quality, automotive parts at a fraction of the cost right here in Australia where we have some of the best natural resources for making steel.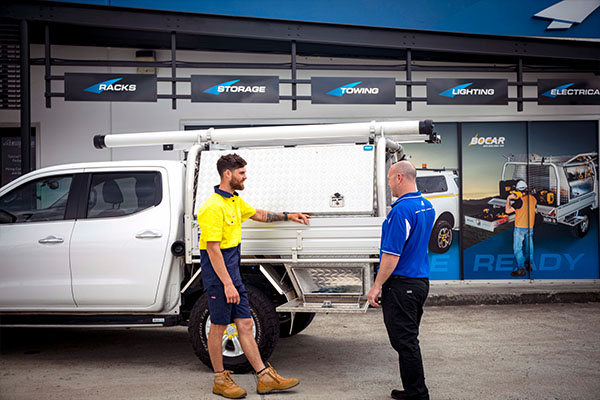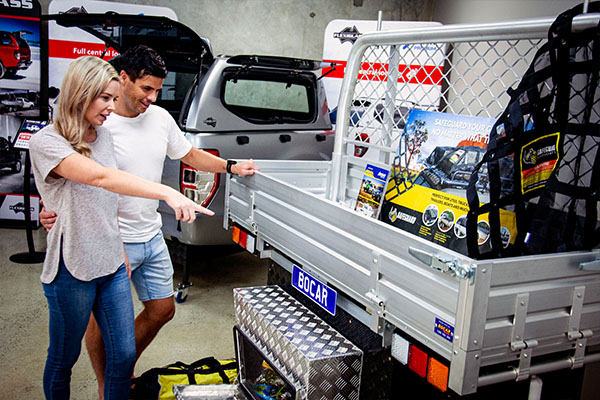 Bob and Caryl's business took off at just the right time when small to medium businesses and trades were booming across the country. Bocar was able to expand its engineering capabilities and create new and unique products using the latest technologies at that time. What they saved in international transportation, tariffs, and taxes, they were able to reinvest into craft and quality control to ensure the best products and reputation in the market.
Original Equipment Manufacturers
Bocar's relentless pursuit of perfection when creating products led to higher standards industry-wide. This resulted in Bocar continually employed by the world's leading car manufacturers to create OEM products for their vehicles, as well as working closely with their trusted network of aftermarket resellers across the country. Eventually, that led to manufacturing across all sized vehicles from passenger and SUVs through to trucks and even road trains.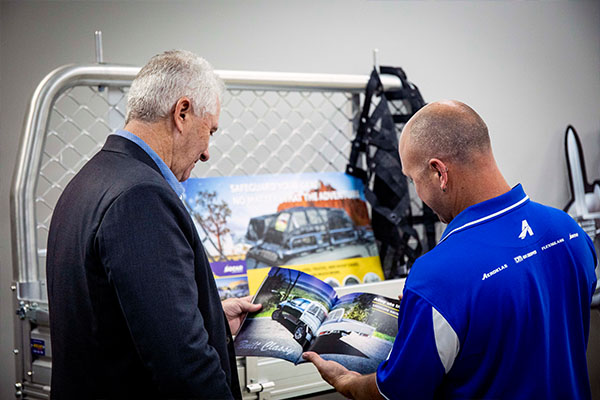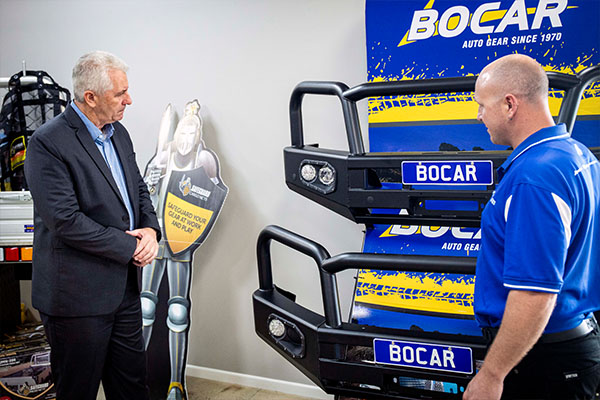 Today, you can find genuine Bocar parts and accessories on almost every street (and off-road) in the country. Bocar is known for working closely with many OEM clients in the passenger, SUV automotive markets including Toyota, Nissan, Mazda, Ford, Holden, Hyundai, Chrysler, Jeep, and Mercedes-Benz. Some OEM clients Bocar has worked with in the heavy-duty transport industry include Kenworth, DAF, Mack, Freightliner, Scania, Western Star, Volvo, Sterling, Iveco and MAN.
In 2018, Aeroklas Australia acquired Bocar to be part of their family of brands. It was the perfect synergy for both parties. Bocar was now able to scale up by taking their knowledge, expertise, and rich history in making the highest quality Australian-made alloy ute accessories to the rest of the world. And Aeroklas Australia has been able to bolster and diversify its offering to the fleet and trade industries, along with opening new channels here and overseas.