We're proud to have Australia's original canopy manufacturer - Flexiglass - in our stable of brands. Started in 1949 out of a tiny garage in WA, Flexiglass was the brainchild of inventor, entrepreneur, and all-round Aussie legend - Harry Robins.
Following the release of the very first Holden car, Harry thought up a way to make it even better… he transformed it into a station wagon by adding a canopy and practically added more meaning to the word 'utility vehicle'.
What started with a steam bent timber frame and metal panels, became the first ever fibreglass canopy in 1956. And the rest as they say is history. Harry then brought his sons into the fold. Together, they diversified the business to include fibreglass boat building and they opened branches across the country to share their canopies with every hardworking Australian.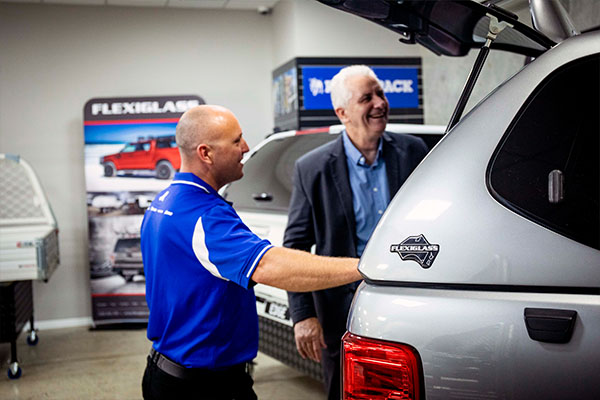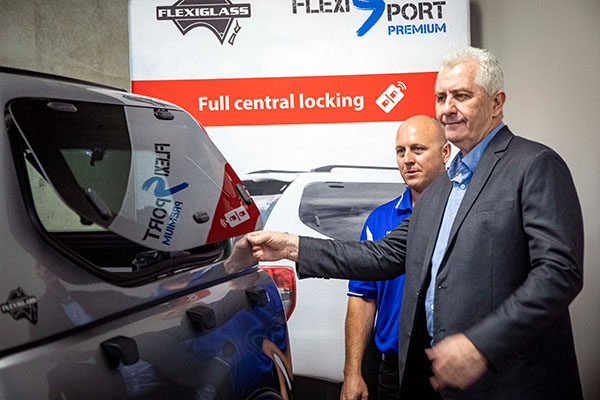 Over the years and with knowledge and experience gained from research and development, Harry and the family designed and fine-tuned a new fibreglass manufacturing technique they coined 'Flexiglass'.
As the name suggests, Flexiglass is a more flexible and adaptable material than standard fibreglass. And, because it's ultra-lightweight and yet extremely strong, it's perfect for the rigors of the great Australian way of life and all the various industries we 'ute' around.
Ever the innovators, Flexiglass continues to create and expand their range with new solutions to old problems continually in R&D. With the most comprehensive range of canopies in the Australian market, Flexiglass continues to diversify.
Adding to their top-of-the-line canopies, they make trays, combos (tray and canopy combined), mats, liners, and racks. Put it this way, it's not a full utility until it's got some kind of extension or added improvement with the Flexiglass name on it.
With dedicated branches nationwide, Flexiglass has the ability to offer in store fitting and colour coding to any size of business from sole trader all the way through to industrial sized fleet.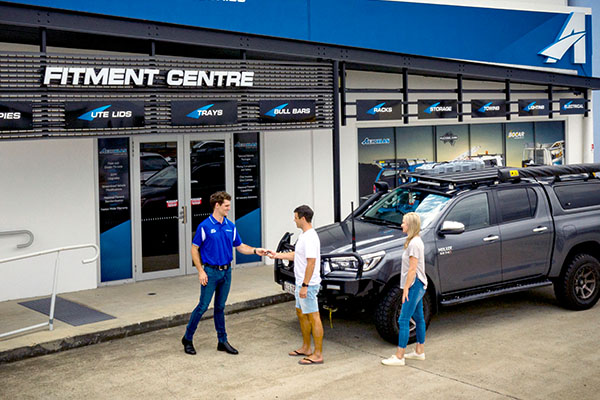 1949 ........ Harry Robins pioneers the first ever ute canopy

1956 ........ First ever fiberglass canopy designed and developed

1959 ........ First branch opens to the public in WA supplying fiberglass canopies

1972 ........ Flexiglass branches open in South Australia and Victoria

1976 ........ Flexiglass branches open in New South Wales and Queensland

1982 ........ Flexiglass goes international by opening branch in New Zealand

1989 ........ Flexiglass and Challenge Canopies merged to form Flexiglass Challenge

1991 ........ Flexiglass launch alloy ute tray range to increase product offering

2002 ........ Flexiglass Challenge was acquired outright by Fleetwood Corporation

2017 ........ Flexiglass launch game changing all-round central locking canopy

2018 ........ Flexiglass Challenge was acquired outright by Aeroklas Australia