Fleet fit outs can be a complex maze of moving parts (excuse the pun) with lots of potential watchouts and delays, if you decide on the wrong outfit to fit out. With all our manufacturing components pre-produced to OEM standards, fully stocked and ready for fitment - nothing beats our universally sourced system for quality and efficient delivery. We're able to streamline your fleet fit out timeframe for delivery like nobody's business. Anything you need tailored for specific needs, and everything else standardised consistently for your entire fleet.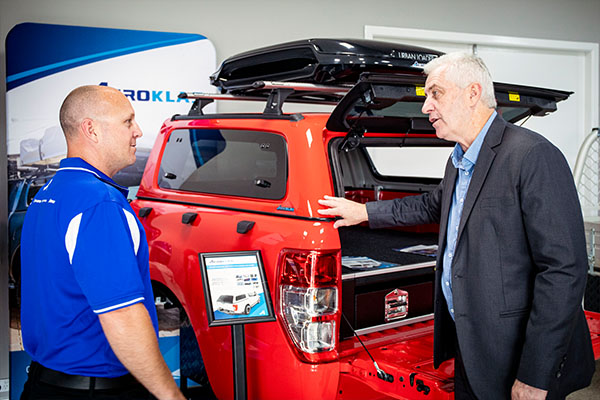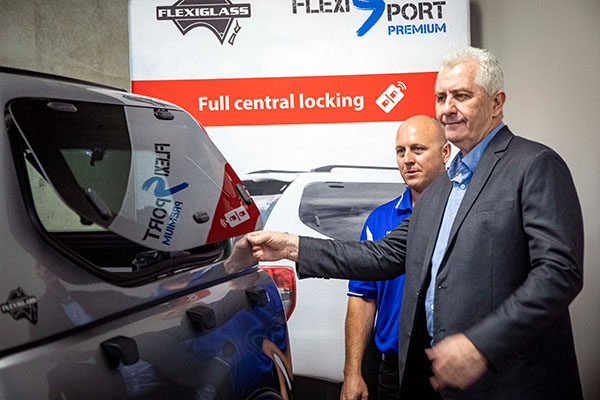 All in one place, everywhere
With the best plastic, fibreglass, and steel products in Australia, there's no need to source from multiple touchpoints - rest assured, we've done all the work for you. You can reduce your management time significantly hunting for multiple suppliers for all the different components you require. Relax in the knowledge you're getting all your vehicle fitment requirements and specifications added fully ADR compliant. No grey areas, no ambiguity, no worries. And with fitment centres in most states, we can service your fleet Australia wide.
Aeroklas components are cleverly designed to reduce the chances of human error; and so, our fitment process eliminates the need for any excess welding, drilling, or modifications to your ute chassis. That allows your vehicles to remain true to their original formats as much as possible. This future-proofs your vehicles to help achieve higher resale values when it comes time to update and upgrade your fleet. It's these kinds of initiatives that add value to your fleet, reduce costs and help improve your company's bottom line for years to come.